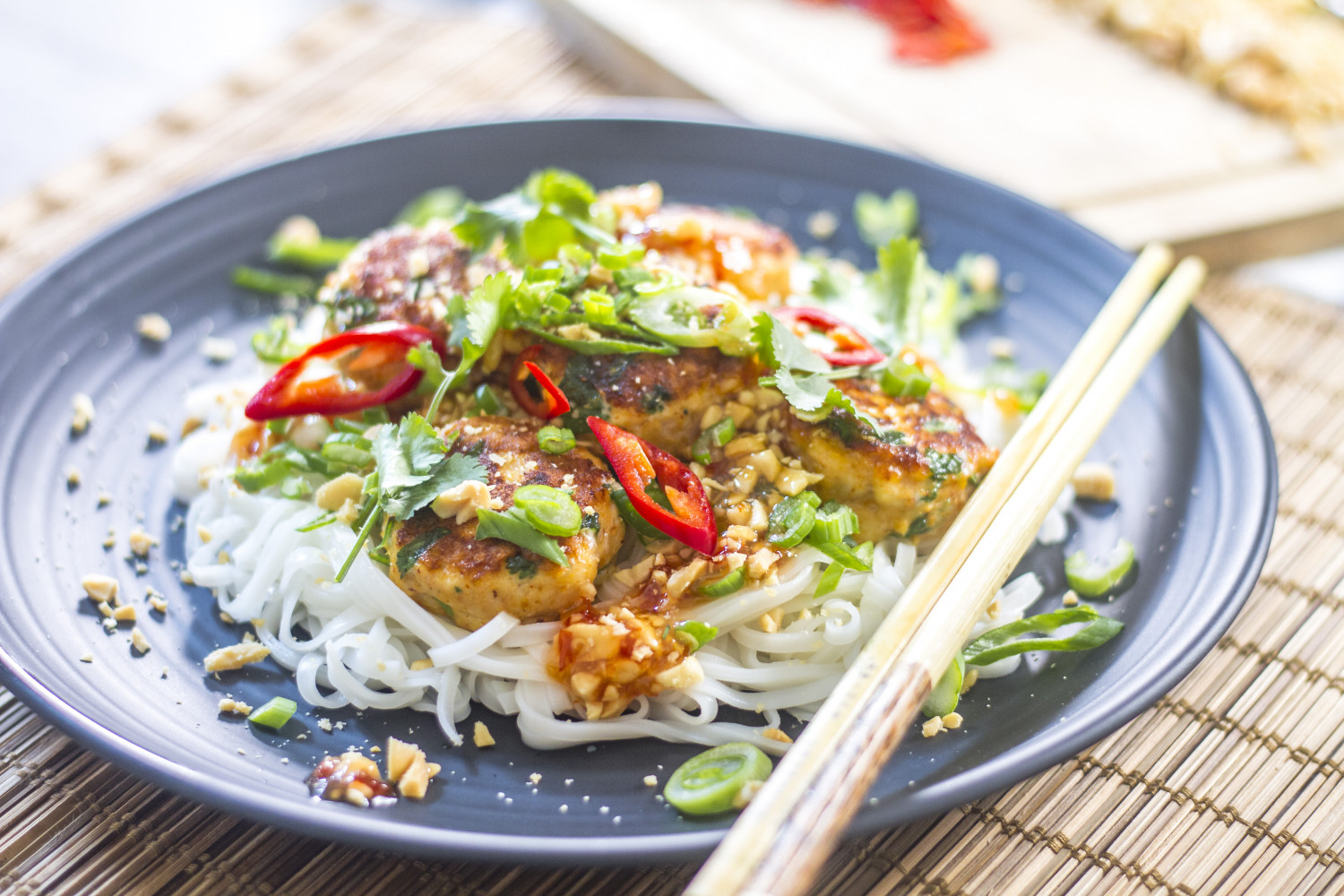 Asian fish cakes
Published on Monday 14th January 2019 by Ben Smith
When planning your week, make sure you put these on the menu. They are so easy to throw together and taste amazing.
Time: 20 minutes
Difficulty: Easy
Calories: 500
Ingredients
A small bunch of fresh coriander
2 spring onions
200g cod
2 tsp red Thai curry paste
1 egg white
10ml sesame oil
100g cooked rice noodles
20ml sweet chilli sauce
15g peanuts
Method

Chop the fresh coriander and spring onions. Combine the fish, curry paste and egg white in a food processor. Pulse a few times until the mix forms a smooth, thick, sticky paste then scrape out into a bowl and mix through the coriander and spring onions.

Wet your hands, then shape the fish cakes into small patties. In a non-stick frying pan heat the sesame oil and gently fry your fish cakes on both sides for 1-2 minutes or until golden brown and cooked through.

Whilst you are cooking your fish cakes, prepare your noodles as per the packet instructions. Some may need to be soaked before cooking so check the packet before starting the recipe.

Load up a plate with the cooked noodles and fish cakes and serve with a dipping sauce, made by combining the sweet chilli sauce with some roughly chopped peanuts and a little fresh coriander.