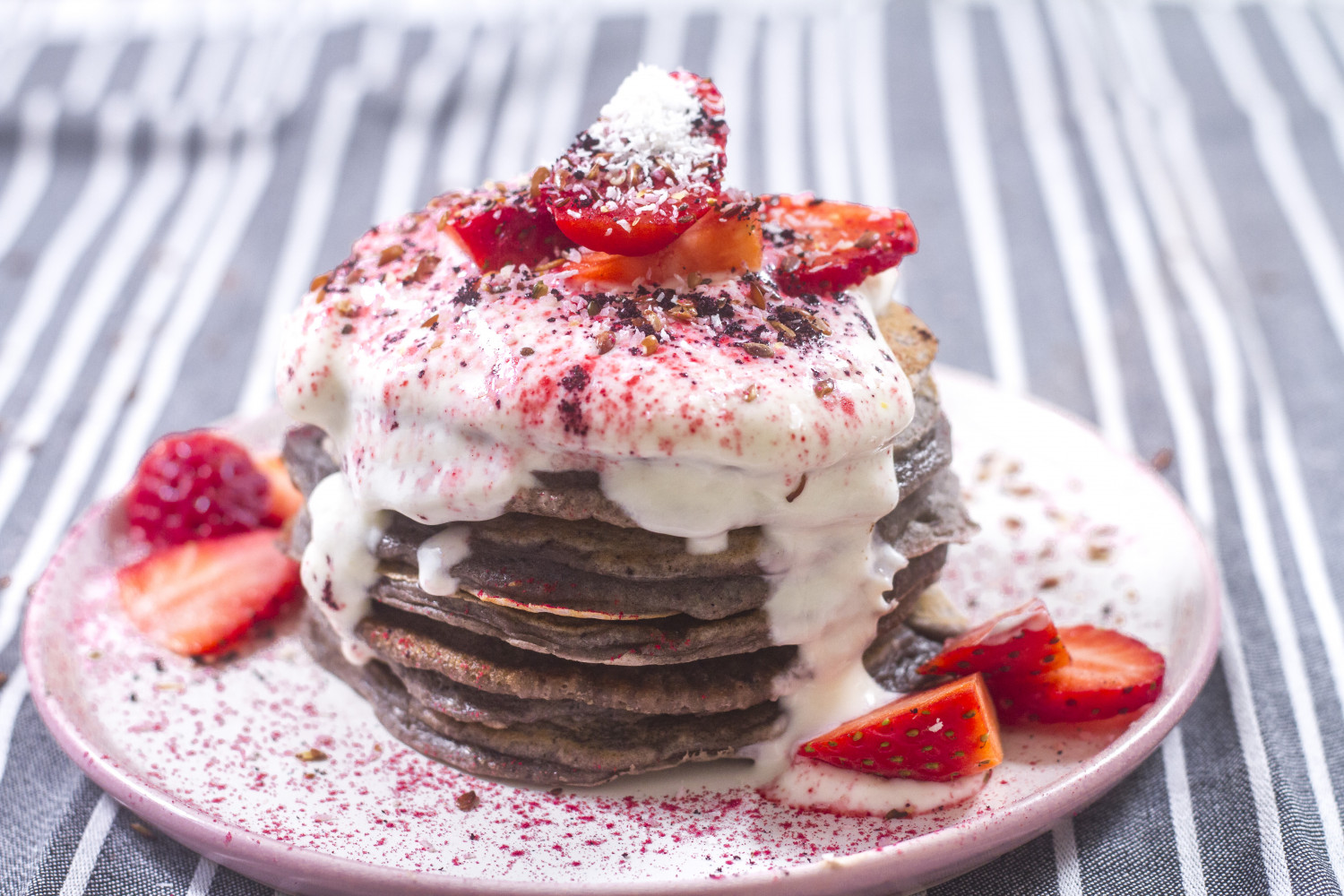 Mascarpone chocolate pancakes
Published on Tuesday 5th March 2019 by Ben Smith
Happy Pancake Day everyone! So we tried loads of different combos at the Fine Diet Kitchen last week and this one was outrageous.
Calories: 500kcal
Difficulty: Easy
Time: Under 15 minutes
Ingredients
90g plain flour
½ tsp baking powder
5g cocoa powder
80ml semi-skimmed milk
1 medium egg
5g butter
10g light mascarpone cheese
40g 0% fat Greek yoghurt
50g strawberries
Method
Add the flour, baking powder, cocoa powder and a pinch of salt into a bowl and mix to combine. In another bowl whisk together the milk and egg, then add the wet to the dry ingredients and give that a good mix until you get a nice thick batter.
Heat a non-stick frying pan over a medium heat and add the butter, then ladle in your batter to create your perfect size pancakes. When you start to see bubbles on the top of the pancake you know it's time to flip, then pop them on to the other side for a minute or two to brown.
To serve, mix the mascarpone with the yoghurt and slice your strawberries. Then pile it all on top of the pancakes, grab a fork and get stuck in.