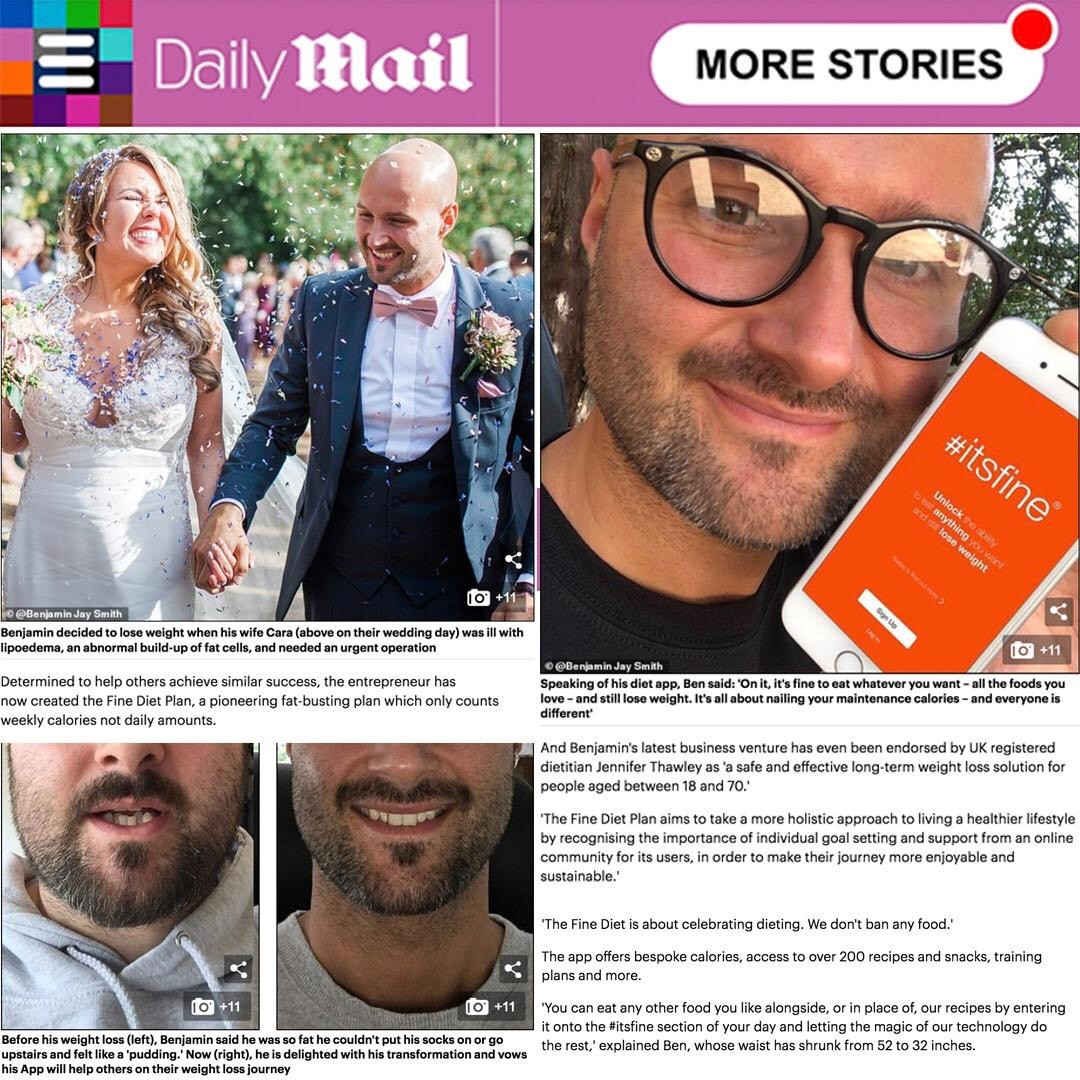 Thank you to the Daily Mail!
Published on Tuesday 19th February 2019 by Ben Smith
Wow, what a lovely surprise from the Daily Mail, thank you!
This is our first bit of national press (
Click here to check it out
) and I am so proud of everything we have achieved as a team at Fine Dieting.
We have a huge way to go and are a tiny voice in a crowded area but we are the voice of honesty, transparency and experience.
What we have achieved with the Fine Diet Plan is take the basic principle of a calorie deficit - and package it up in a way that educates and accommodates everything that you could need to help with your journey.
We will never claim to have magic foods, miracle structures or quick fixes, that's not our message.
Making people aware of portion control, good nutrition and a balanced diet is our mission. If you can use the Fine Diet Plan to empower you to take control, learn and enjoy the process then we have done our job.
The support we have had with our focus groups and on social media has been amazing and thank you so much for all your help, it's means so much.