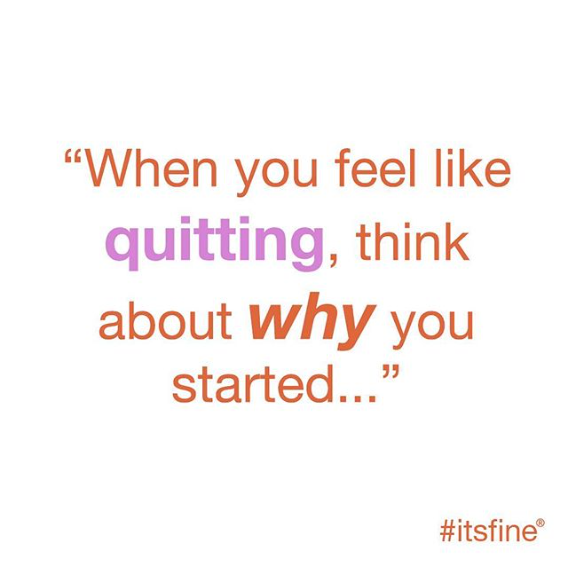 When you feel like quitting
Published on Saturday 2nd March 2019 by Ben Smith
Do not let the number on the scales, or an "off plan" moment get you down...
There will always be down days or moments when you feel demotivated, but #itsfine and very normal.
It's very important to look at the bigger picture of why you have taken this positive step to improve your health and fitness and it's that you should focus on.
Don't expect the number to always drop and don't expect every day to be perfect.
But do expect the process of becoming healthier, fitter and stronger to have an amazing impact on your family, confidence and life in general.
Be consistent and patient. Note the little wins in between the scales and gym PBs and be proud of yourself and know you are winning.